MY HOME PAGE
I AM
ELIZABETH C. DONALDSON
Elizabeth C. "Betty Reynolds" Donaldson
be_donaldson@hotmail.com
Born: 20-Aug-1918
New Haven, New Haven, Ct., U.S.A.
Married: 04-Nov.-1937
Hamden, New Haven, Ct., U.S.A.
My Husband ::
Edward Stuart Donaldson
Born: 04-Oct.-1917
Waterbury, New Haven, Ct., U.S.A.
Died: 16-Aug.-1996
Eugene, Lane, OR., U.S.A.
Childern ::
Donald David; b. 18-March-1942; New Haven, Ct.;
Sandra Elizabeth; cassandraysol@netscape.net; b. 27-Dec.-1945; Dade County, Fl.;
Charles Edward; cedonaldson@starband.net b. 19-Apr.-1948; New Haven, Ct.;
John Alexander; b. 7-Nov.-1952; New Haven, Ct.;
Susan Claire; aprilsue10@aol.com; b. 10-Apr.-1955; New Haven, Ct.;
Shawn Patrick; b. 30-June-1973; Eugene, Or.;
Stephen Allan; b. 6-Dec.-1976; Lincoln City, Or.;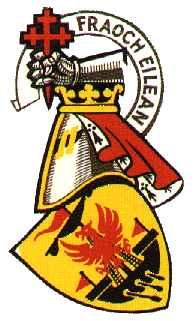 http://www.tartans.com/clans/MacDonald/donald.html
Parents:
Frederick Potter Reynolds Sr.
Born: 30-Jan-1896
New Haven, New Haven, Ct., U.S.A.
Died: 22-Nov.-1953
Hamden, New Haven, Ct., U.S.A.
Married: 14-Feb.-1917
New Haven, New Haven, Ct., U.S.A.
Catherine Francis (Gunning) Reynolds
Born: 19-Sept-1895
New Haven, New Haven, Ct., U.S.A.
Died: 14-Apr.-1967
Greensboro, , Maryland U.S.A.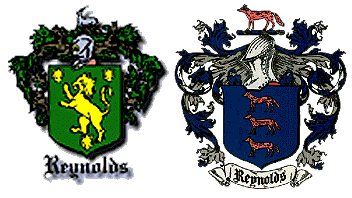 http://www.narnet.com/rfc/index.htm http://www.narnet.com/rfc/info.htm

I was the first child born to Frederick Potter Reynolds and Catherine Francis Gunning Reynolds. I was the only child and grandchild for seven years till my brother Frederick Jr. was born on October 20 1925, followed much later by a sister Claire Lillian. July 19, 1933.
My parents believed they were naming me Elizabeth Catherine after my Grandmother Gunning, but when Grandmother died they found out her name was Elizabeth Cecilia Malloy Gunning. Grandmother's brother called her Lizz and Mother had four brothers that called her Kate. Mom wasn't going to let anyone nick name me so she called me Betty right from the start. It stuck.
Back in the early 20's there wasn't any television and the radio consisted of something you put on your ears to hear someone talk or sing I think they were called crystal sets Our entertainment came from doing things with other people and reading or crafts.
Our first car was an open air touring car, if it rained we had isinglass curtains to put up. To start the car we had to crank it up front, run around to the wheel and adjust the spark . The spark and the gas were both on the wheel. It took a long time to get places..Example: we made a trip to Uncle Albert Snows place in New Fame Vermont every year. It took at least two days and nights to get there if we did not have any problems. It was a long trip but we did enjoy Vermont. I saw my first Bob cat there, uncle Albert warned me not to try to pet it or chase it. Keep your distance. But it was pretty. We had plenty of maple syrup and cream there. He had a farm with a heard of milk cows and maple trees.
BACK IN HAMDEN AGAIN: We had a small lake down in back. It was surrounded by our property, the Davis's property, and Old Hartford Turnpike. In the winter it drew people from all over New Haven County. My neighborhood friends were always the first ones there. We played hockey, weather we had enough players or not. We were as rough as anybody. It was not a game for the timid. There were other games we played and there was always a race going on.
OUR NEIGHBORHOOD; Plenty of open spaces. Five homes spaced well apart with plenty of land. There were eleven children in the neighborhood. Six were around the same age. We all looked out for each other, did our chores and ready to play football baseball or take a hike. Across the street for miles in all directions was pasture land. It belonged to Mr. Ives, an English farmer. He had a heard of dairy cows, horses, chickens, and plenty of help. He lived in a big old English style house just a couple of thousand feet south of us. We all bought milk from him and we would go in and talk with him. He always had a story to tell us and on our birthdays and holidays he gave us an old English coin. He let us use one of his pastures to play baseball or football in. If he was out in his buggy he would stop and watch us.
About 10 miles north of us was a mountain range called the sleeping Giant because it resembled one. Sometimes we would pack a lunch and hike up there, have a picnic run around and hike home again. Our summers were filled with neighbors sharing, visiting and doing things together. There were plenty of places to go swimming and we would grab a towel a lunch and pile in the cars. The summers are hot and humid in Connecticut.. Our big thrill was going to Hammanassett Beach, on Long Island Sound and spend a day. It was about 50 miles from home. Once in a while we would rent a space, pitch a tent and spend a week. In the evening there was an amateur show at the pavilion.
Well that is enough for now. I will work on another page and write more about the "The Good Old Days" when I can. I will also do pages on my family and parents. My next effort will be to make a page with our "REYNOLDS'; DONALDSON'; GUNNING' SNOW' AND CANDEE; FAMILY LINES for the Web and link them to this page. I will also do a page of links to other sites that I have found, and to pages & sites done by my son Charles about haunting for gold & his gold claim. Thank you for visiting my "First Web"Page, I hope you enjoyed it.
There will be more as soon as we can do them.
E-mail me at be_donaldson@hotmail.com.

Links
My Other Web Pages
My "REYNOLDS" and "SNOW" lines (page #1) :
https://bdonaldson.tripod.com/reynolds-snow1.html
Other Family Members' Sites
Charles' Site
My son Charles' "Gold site" -- the home page is called "Peacock's Den":
http://tobi_wan_2.tripod.com/PeacocksDen.html
And his "Beach Mining" page that he calls "Peacock's Run":
http://tobi_wan_2.tripod.com/PeacocksRun.html
Other Web Sites
The "Clan Donald" Web Site ::
http://www.tartans.com/clans/MacDonald/donald.html
The "Reynolds Family" Web Site ::
http://www.narnet.com/rfc/index.htm
The "Reynolds Family Center" Web Site ::
http://www.narnet.com/rfc/info.htm
---
---
Last Up-Dated
14/Oct./1999